Mortgage Blog
Get the mortgage you deserve
Most Pre-Construction Condos Not 'Investments'
October 17, 2018 | Posted by: Calum Ross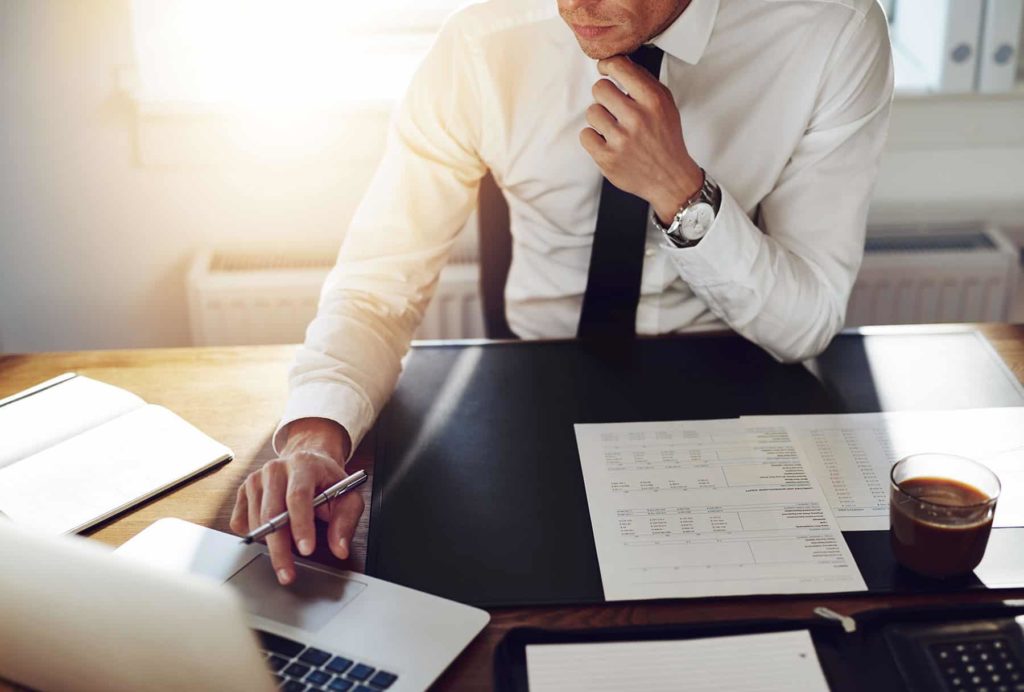 Presale Condo Speculating is Hot – But Risks Can Be Devastating
Would it surprise you to learn that in 2017, there were 29,132 contracts completed in Toronto to buy pre-sale condominiums — a condo purchase that was made well before the development is completed and, in some cases, even before the first shovel hits the ground.
If all goes well, an investor of a pre-sale condo gets the condo at a bargain price and with a few options on what to do with the investment. For instance, as the condo development nears completion, the investor can either sell the contract — the ownership rights to that condo — typically at a higher price, or wait and sell the condo for market value once the development is complete.
But things don't always go well – and thousands of unfortunate pre-sale condominium buyers are learning a painful lesson: There is a difference between investing and speculation.
The Presale Condominium Market
According to data from Altus Group going back to 2016, there are at least 2,500 pre-sale condo contracts that outright failed. For many of these failed purchases, the developer simply cancelled the project. While most investors eventually got their deposit money back, it meant that their money was tied up for months — even years — with little or nothing to show for it. These investors may have viewed a pre-contract condo sale as an affordable way to get into the skyrocketing housing market, but even with the return of their deposit, they would quickly realize that by tying up their money in a now failed project, they were now priced out of a rapidly appreciating housing market.
In one case, a B.C. developer was stymied by permitting delays, the discovery of an underground stream, and a labour shortage that pushed up construction costs. Needing more capital, the developer, Jago Development, went back to its presale buyers and asked them to pony up an additional 15 percent or lose their purchased unit. While the developer was attempting to stave off a failure, the truth was some of these pre-sale buyers simply didn't have the extra funds.
What most pre-sale condo buyers don't realize is that they are essentially becoming partners in a development project. By purchasing the rights to own a condo through a pre-sale, an investor isn't simply making a passive investment where they can wait it out and earn a return. As partners in the development, pre-sale condo buyers are on the hook. That means when a developer runs into cost overruns and can't absorb these extra costs from their own funds, or get bank financing to see the project through to completion, the money has to come from somewhere and that "somewhere" is, quite often, from the pockets of pre-sale condo unit owners.
Speculation vs. Investing
In the seminal 1934 work Security Analysis, Benjamin Graham — the Columbia University professor who inspired and mentored Warren Buffet — writes: "An investment operation is one which, upon thorough analysis, promises safety of principal and an adequate return. Operations not meeting these requirements are speculative."
Are presale condominium investments speculations rather than investments? It depends on the buyer. What may be a calculated investment on the part of a veteran REIT manager or housing developer — knowledgeable veterans of the housing market — may be quite speculative to a retail investor who has no special expertise in the field.
Turns out developers don't discriminate who they advertise pre-sale condos to and, often target unwitting retail investors with near-promises of easy-rentals or fast returns. What retail investors don't realize, however, is that these developers often cannot get access to bank or institutional financing during these initial stages of a development (the riskiest time in a development) and this puts their deposit money and their hope for easy returns at risk. Sadly, those that lose out the most are the investors who are least able to afford the substantial risks of pre-sale condominium purchasing.
To protect yourself, you need to ask one question before buying a pre-sale condo investment: Are you investing? Or speculating?
To help you decide, here's a quick guide to help you understand the difference between investing and speculating:
| | |
| --- | --- |
| Investing | Speculating |
| Valuation based on reasonably predictable cash flows | Unpredictable cash flows or no expected cash flows at all prior to selling |
| Does not rely on market timing | Relies on market timing |
| Investor plans to make money from the asset itself – via dividends, rents and other cash flows, even if he or she never sells it | Buyer relies primarily on future price appreciation for profits |
| Buys businesses | Buys ticker symbols |
| Works if no one ever buys the property from you | Relies on the "greater fool" theory: Some other greater fool will eventually come along and buy it from you. |
| Potential loss of capital is hedged or protected against. Provisions are made for the safety of capital if investment assumptions don't pan out. | Significant risk of loss of capital |
| Purchased at a discount to intrinsic value | Intrinsic value is irrelevant: Buyer is counting on future "fools" regardless of current intrinsic value and price |
| Buyers are often contrarian | Buyers are frequently not contrarian |
| Done with thorough due diligence | Often bought with little or no due diligence, frequently because of advertising or hype |
| Works in any market | Works only in bull markets (except for short speculations!) |
| Relies on cash flow analysis and predictable trends, such as demographics | Relies on predicting the future psychology of the market |
Understanding The Specific Risks of Speculation
When it comes to pre-construction sale of condos, there are lots of ways a development can go wrong. For instance, developer Ivanhoé Cambridge had to halt construction on a $200 million office tower project slated for downtown Montreal after concerns were raised that the project may be located on a valuable archaeological site. Subsequent archaeological surveys were unable to find artifacts from the suspected aboriginal Iroquois village thought to be in the area, but construction was halted for months and severely delayed project completion. It could've been worse.
While this type of delays can be a minor setback for a professional developer, investment bank or REIT that owns a large portfolio of dozens or hundreds of properties, it can be devastating to the ordinary individual investor.
Truth be told, unless you're a general contractor or have some construction and real estate development experience of your own, you're not in a position to estimate construction costs and potential delays.
While a potential archaeological site is an uncommon risk, there are many other far more common risks that can delay or even cancel a pre-sale condo construction. Here is a list of potential risks to consider when considering whether or not to speculatively buy a pre-sale condo:
- The overall real estate market may decline before you are able to sell a complete unit. It may take longer than expected for the project to be completed. Meanwhile, your cash is tied up in the investment.
- You may not be able to sell at all, or only after paying a substantial commission and marking down the price to attract a buyer.
- The developer may change the floor plan or other important features during construction.
- There may or may not be good reasons for this, but you may not get the unit you thought you had bought.
- The developer may run out of cash mid-project, and be unable to finance further construction.
- The developer may go bankrupt mid-project.
- The developer, contractor or some other involved party may commit fraud and skip the country with your deposit money.
- There may be errors or omissions in construction, material or workmanship that reduces the value of the property below expectations.
- Interest rates may rise, affecting the condos' affordability to retail buyers when the project is complete.
- A major employer nearby may shut its doors while the development is under construction, reducing the market for the condominium.
- There may be setbacks or delays with construction due to logistics, labour strikes, permitting issues, environmental issues and regulation and/or anthropological issues.
While real estate can be an excellent investment – and condominiums are no exception — it can also be fraught with risk. When deciding whether or not to use real estate as an investment, you must first decide whether or not you want to buy an investment or speculate on the market. By concentrating on investments where assets are pre-existing condominiums, you are investing in established rent levels, known market values and established operating expenses. Existing condominiums can also start generating cash right away — and buy them at a good price and the investment can generate positive cash flow right away.
The bottom line is that while some investors got lucky in pre-sale condo purchases, not all walked away with a bucket of cash. To key is to fully understand the many risks associated with pre-sale condo speculation and to appreciate the difference between this and real property investment.
A significant portion of condos that have been sold to investors are nothing more than speculation grade investments where the purchasers will not be able to obtain financing and will not only lose money, but may also be subject to litigation and loss of their deposit for being unable to close.
The pre-construction condo market is already collapsing and those who invested in syndicated mortgages that finance them and/or the pre-construction condos themselves will pay dearly for getting advice from those not qualified to give it. I see over 2,000 real estate investment deals a year and educated investors haven't been buying them for over five years.
Yet another reminder that if you think good investment advice is expensive you simply don't understand the cost of bad advice.
Trust the Team Contributing in Canada's Most Credible Media Sources