Mortgages for Real Estate Investors
Get the mortgage you deserve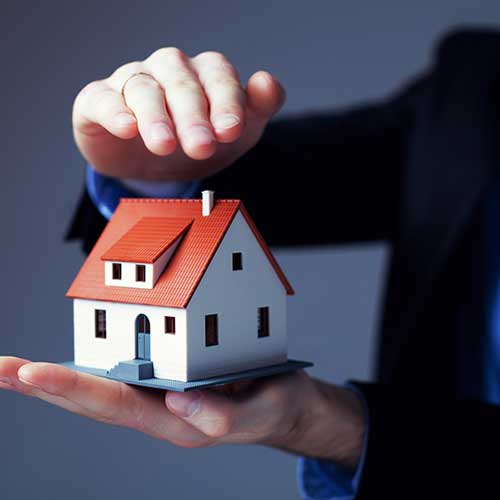 There is an old idiom in the English language that according to Merriam-Webster When people are really experts on a topic they often say they wrote the book on it. However, in the case of Calum and real estate investing mortgages ... He quite literally did write the book on it!
In March 2017 Calum finally published his first full book on real estate investing entitled, "The Real Estate Retirement Plan". It was both a Globe and Mail and Amazon bestseller which at one point actually ranked on Amazon as the 17th most popular book in the whole world!!! If you don't own a copy then please pick up yours today. All proceeds go to Sick Kids Hospital – and it will help you with your goals as well. Of course – if you are already here then you are welcome to talk to Calum himself. At more than 50 books a year there is much more in his head!
Real estate investment mortgages have always been a key part of our portfolio of services as we cater to the needs of net worth-conscious mortgage borrowers. We take great pride in helping our clients make their wealth-building efforts more efficient through properly structuring the mortgage financing for their real estate investment portfolios (always putting clients' long-term estate and financial goals at the core of the plan).
We believe in providing world-class service to our clients and have a specific focus on the types of transactions we can help with. This allows us to be masters of our craft rather than "jack of all trades – master of none".
However, due to the amount of work and liability, we will not work with real estate investors on a transaction only basis – we are not interested in taking on clients who only wish to use our team as a one-off.
For new clients we do not handle:
• Mortgages with loan amounts below $200,000 unless from an approved referral source*
• Mortgages with more than 2 applicants on title unless from an approved referral source**
• Mortgages for clients who are on title for 4 or more properties***
In addition to the items mentioned in STEP 1: Organizing Your Mortgage Documents overview you must have:
1) Fully complete Calum Ross Mortgage Real Estate Investor Worksheet with all items 100% accurately completed and verified to be current.
Our office will provide this for you at the time of application or initial call. It is critical that lease amounts and property values be conservatively stated for the mortgage approval process.
2) Current lease agreement with a tenant acknowledgment if the tenant is past the term and going month to month. Leases must contain all pages and be fully initialed, signed, and dated.
3) Full verification of lease income received via bank deposits and/or T1 Generals including T776 Statement of Real Estate Rentals form for each property owned.
IMPORTANT NOTES – we do not under any circumstances handle any of the following mortgage situations:
• Mortgages for properties outside of Ontario, Alberta & British Columbia unless the province has no licensing provisions
• Private mortgage lending for clients, or Commercial or Industrial mortgage lending
• Rooming houses or student rental financing
• Construction financing of any kind (we regularly handle new home purchases, leasehold improvement & renovation work)
• Residential mortgages for properties with more than four units
• Mortgages for properties that have had any form of previous fraud or criminal activity associated with them (eg. Grow ops, drug labs, criminal operations, etc.) and/or any borrower who has ever owned or been associated with a property of this nature
• Mortgages for timeshares, raw land, operating farms, properties zoned agricultural
• Mortgages for people borrowing within holding companies without a minimum financial advisory fee of $1,000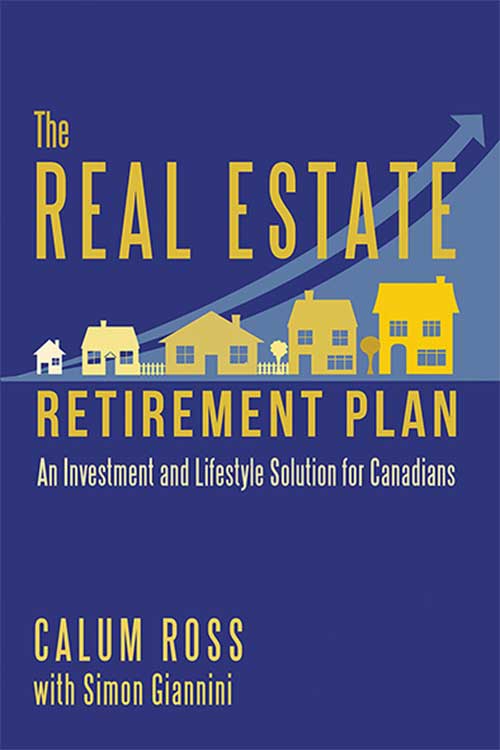 The Real Estate Retirement Plan
Calum's new book is a guide for Canadians on how to use real estate as an investment and retirement solution.
Leveraging equity in a principal residence and using it wisely to purchase rental property is the solution to a safe, secure retirement for millions of Canadians.
Many Canadians who own their home have never considered buying a second property. And nearly one-third of retirees are worried about running out of money. The Real Estate Retirement Plan shows how homeowners can use the tools already available to them — their mortgages — to access the initial capital to invest and prepare for their retirement. This is a proven, validated antidote to today's historically low savings rates, poor current rates of return, and pressure on CPP and health care.
With examples and a detailed discussion of the principles and mechanics, Calum Ross and Simon Giannini demystify real-estate investing and make an irrefutable case for borrowing to invest.
For more information, take a look at the sample chapter.
Comments from Industry Experts
Garry Marr - Columnist & Reporter at the National Post
"I've used Calum Ross as a source for many years in my reporting. He has a deep knowledge of real estate, borrowing to invest, mortgages, and personal finance. His arguments are always clear and well researched."
Jonathan Chevreau - Founder of Financial Independence Hub and co-author of "Victory Lap Retirement"
"I've always said a paid-for home is the foundation of financial independence. But real estate can be far more than that, especially for would-be retirees suffering from minuscule interest rates and declining participation in employer pension plans. Calum Ross's The Real Estate Retirement Plan is exactly that: showing how an income-oriented real estate portfolio can provide retirement security no matter how long a life you live."
Robert McLister - Mortgage Columnist, The Globe and Mail, and President, IntelliMortgage
"Few possess Calum's aptitude for responsible investing using conservative leverage. He takes readers on a new investor's journey that's inspiring, but more importantly, realistic. The book does what it should, emphasize risk management while imparting practical tactics that are far more than just common sense."
Romana King - Senior Editor and Real Estate Specialist at MoneySense
"Calum and Simon clearly explain why we need to rethink our retirement savings plans. Gone are the days of high rates of return and defined pension plans. Now, we must redefine our goals and the way to achieve these goals. This is a must read book if you've ever considered real estate as part of your retirement plan."
Trust the Team Contributing in Canada's Most Credible Media Sources